Teil 3    50.000 Orks Wie alles begann !
Die ersten 3 Bilder von der Stadtmauer aus gesehen. Dann das Zeltlager der Haradrim mit dem liegenden Mumak des Schlangenkönigs. Dann Grond im Marsch auf das Stadttor. Zuletzt das Orkheer von der Seite aus gesehen an der die Reiter Rohans zu einem späteren Zeitpunkt erscheinen werden.
The first 3 images seen from the city wall. Then the camp of the Haradrim with the lying Mumak of the Snake King. Then Grond in march on the city gate. Finally, the orc army viewed from the side from where the riders of Rohan will appear at a later time.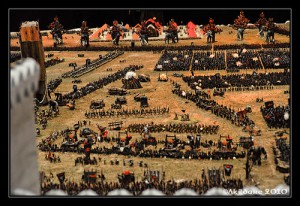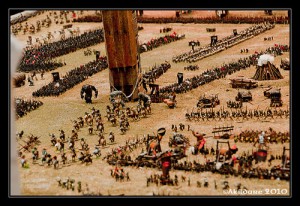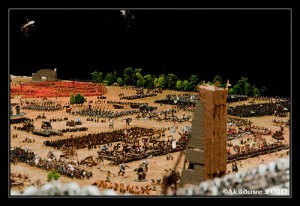 Im Hintergrund die Drachenlegion der Ostlinge !
In the background the Dragon Legion of the
Easterlings !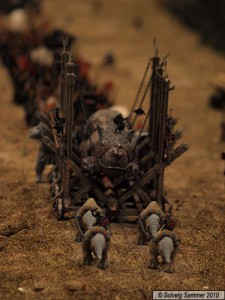 Grond !